Our team
Ever since the start of our operations we have focused on the invaluable potential represented by our people. Our team consists of highly qualified experts who are responsible for the quality of our products and services as well as the efficiency of our management system.
Board of Directors
Wise and strategic management is at the base of our company's success. Our team is made up of people for whom work is an inexhaustible source of motivation and satisfaction.
---
Managers
Our managers are people who strive for the highest efficiency and quality of the work they do. Thanks to them our team is engaged and motivated to constantly refine the company profile.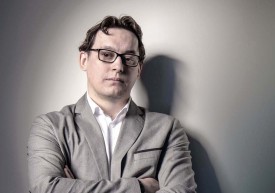 Rafał Hawryszkiewicz
Production Manager
He graduated from the College of Logistics in Poznań, majoring in Management Studies and Logistics. He also completed a postgraduate course, being awarded the title of OHS Manager. He has been with DYNAXO since 1998. At present he is the Manager of the Manufacturing Department and an OHS Inspector. His day-to-day work involves production planning and processes as well as the end result of the team's operations. He is responsible for ensuring safe and ergonomic working conditions.
Privately, he is a happy husband and a father of two, and greatly enjoys spending quality, active time with his family.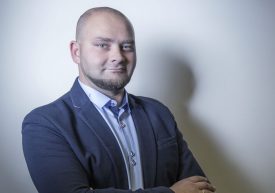 Marcin Muchyński
head of research and development
Graduated from the Military Academy of Technology in Warsaw, Faculty of Mechatronics. He works with Dynaxo since 2010. Constructor and technologist responsible for gas ceramic discs DynaCook, currently holds a position of head of research and development.
He is a fan of electronics, programming and new technologies. Privately, a happy husband and father. In his spare time, he swims, rides a bike and builds models.
Szymon Kurasz
kierownik zakupów i logistyki
Absolwent Wyższej Szkoły Komunikacji i Zarządzania, Wydziału Inżynierii Zarządzania w Poznaniu specjalizacja: Logistyka.
Z firmą DYNAXO w dziale logistyki związany od 2008 roku. Doświadczenie zdobywał na każdym ze stanowisk w tym dziale. Wcześniej zawodowo związany z firmą produkującą wyroby w segmencie AGD.
Obecnie kierownik zakupów i logistyki. Jest odpowiedzialny za prawidłowe funkcjonowanie procesów zakupowych oraz magazynowych.
Prywatnie szczęśliwy mąż i ojciec. W wolnym czasie majsterkuje oraz pielęgnuje ogród.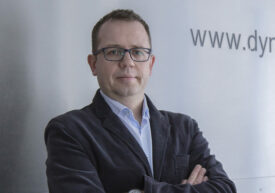 Bartosz Sulicki
head of the technical department
Graduate of Mechanical Engineering at the Faculty of Mechanical Engineering and Management of the Poznań University of Technology. Employed by DYNAXO in 2007 at the position of technology and engineering expert, where he was responsible for technical support for the company's key Clients. From 2017, he is in charge of the work of the Technical Department and provides support to the Maintenance Department.
Likes to spend his free time actively with his family: wife and two children. Fan of camping trailers, cycling trips, and kayaking.
Miłosz Ganska

Absolwent Politechniki Poznańskiej na Wydziale Inżynierii Mechanicznej, kierunek Zarządzanie i Inżynieria Produkcji. Ukończył również Uniwersytet Przyrodniczy w Poznaniu na Wydziale Melioracji i Inżynierii Środowiska. Od początku kariery zawodowej związany z branżą przemysłową. Pracę w Dynaxo rozpoczął w 2015 roku na stanowisku Specjalista ds. Jakości, dziś pełni funkcję Kierownika Kontroli Jakości / Pełnomocnika ds. ISO.
Prywatnie miłośnik aktywnego spędzania czasu, wycieczek górskich i trekkingu. Zapalony fan kolarstwa i miłośnik dwóch kółek, uwielbiający spędzać każdą wolną chwilę na przemierzaniu na rowerze polskich szos.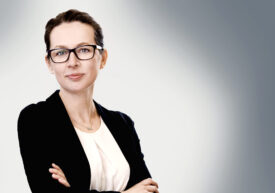 Magdalena Kowalczyk
Office Manager
Graduated in Political Science from the Institute of Political Science and Journalism, Faculty of Social Sciences at the Poznań Adam Mickiewicz University. Completed a postgraduate course in Real Estate Management at the Wyższa Szkoła Bankowa university in Poznań. Has been working in finance for 14 years, gaining experience in companies such as the British-Polish Financial Society WBK CU, BROKERHAUS Sp. z o.o. or Dom Maklerski BZ WBK SA. Joined the DYNAXO team in 2014 with the responsibility for everyday functioning and organizing the administrative departments of the company.
Prefers to spend her free time cycling with her husband and sons.
---
Sales Department - metal
Responsible for customer relations, oriented towards the clients' needs, with perfect knowledge of the market and its changing trends – professionals to the bone.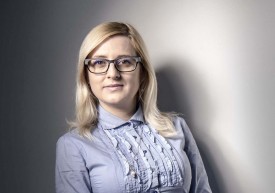 Joanna Paradiuk-Dura
Senior Sales Specialist
She graduated from the School of Banking in Poznań (Institute of Banking and Finance), majoring in International Finance. She gained professional experience in the analysis and accounts department of a transportation company. She has been with DYNAXO since 2011.
She is an enthusiast of long-distance cycling trips.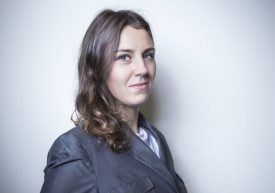 Aneta Kubiak
sales specialist
Graduated from Adam Mickiewicz University in Poznań, Faculty of Chemistry. She also completed postgraduate WSL studies in Environmental Management in Enterprises. She has gained experience in the industry working in the company specializing in agricultural production. She works with Dynaxo since 2016.
She likes crime novels, bike travels and loves to experiment in the kitchen.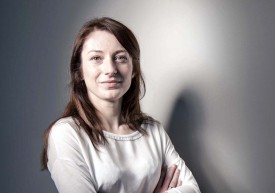 Justyna Mrozik
key account manager
A graduate of the Academy of Economics in Poznań (Institute of Commodity Sciences), majoring in Industrial Product Quality Management. She has been with DYNAXO since 2014, having previously gained experience in quality control at a manufacturing company.
She spends her free time with her family – her husband and her son Aleksander.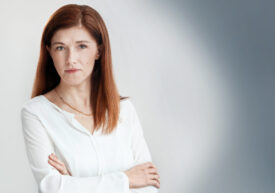 Honorata Fijak-Nowak
key account manager
Graduated in Biotechnology from the Natural Sciences University in Poznań, specializing in animal production. Has been working in industry for over 10 years. Gained her experience in both sales and quality departments as well as in production cost optimization.
Valuing constant development, she joined the DYNAXO team in 2019 in the search for new challenges.
Prefers to spend her free time on baking homemade bread, or with her family in the calm and quiet of her garden.
---
Sales Department - cooktops