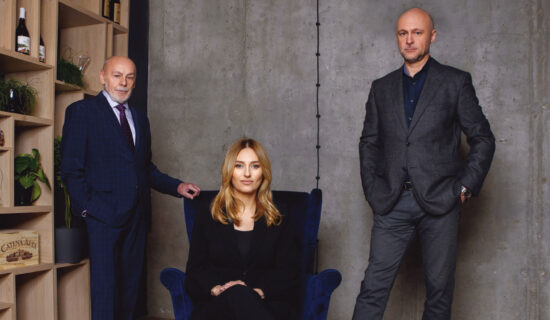 12 November 2021
41 years of passion and precision
Stanisław Nowak, my father-in-law, always wanted to have his own business. That's how it all started. Dynaxo was established 41 years ago, in 1980, by Jolanta and Stanisław Nowak.
więcej >>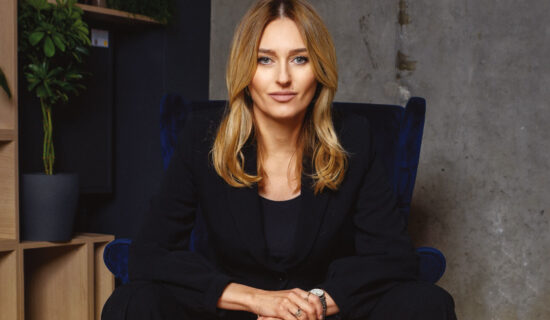 17 September 2021
41 years of passion and precision
She was born in Lesser Poland, but now lives and works in Greater Poland.
Małgorzata Brzóska-Nowak, the CEO of Dynaxo, Poland's biggest family business and developer of the innovative DYNACOOK gas cooktops, believes that the key to success is her team, which is able to grow a strong brand with credibility, innovation, and efficiency. The company currently employs almost 150 people and does business with the biggest corporations in Europe. A courageous woman who is not afraid of a challenge and likes her job and the people she works with. And they like her right back.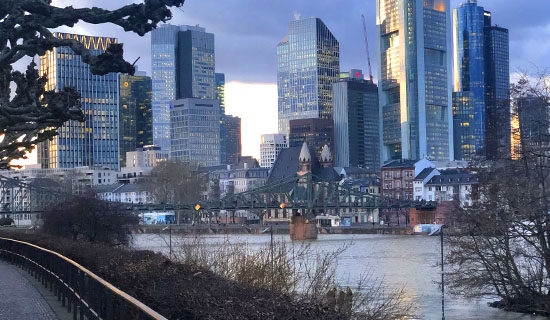 25 February 2020
EVERY JOURNEY BEGINS WITH… A FIRST STEP.
Ours began many years ago, when we set ourselves the goal to develop the innovative "gas-on-glass" technology. From the very beginning we were motivated by the idea of creating functional, cost-efficient and safe hobs. This is why DynaCook is a perfect solution not just for home use, but can also be taken on a trip! 🙂
For 10 years the DynaCook hobs have been appreciated by our foreign partners and clients, helping mobile home and yacht owners in Germany and Scandinavian countries, among others.
We are delighted that this cooperation is developing so fruitfully, which is best confirmed by our most recent meeting with a long-time client. We thank you for your trust and a business journey together!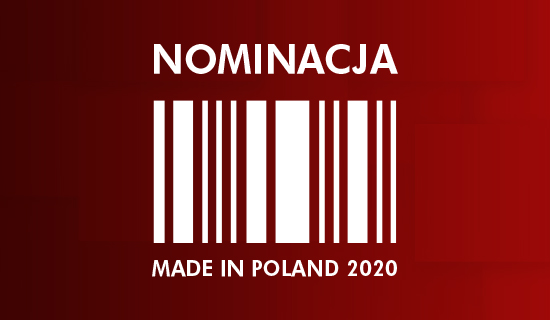 20 November 2019
DYNAXO NOMINATED
DYNAXO is a Polish family business which has been successfully developing for 40 years and gaining the trust of an ever-increasing circle of clients and partners.
We are delighted to inform you that we have been nominated for the MADE IN POLAND 2020 award – for our influence on the shape and development of the Polish economy and for the quality of our products and services we provide.
Our vision and values which guide us on every step of our company's journey are our inspiration for everyday work and motivation for constant development and perfecting, which is why even just a nomination for this award is already a great honour to us.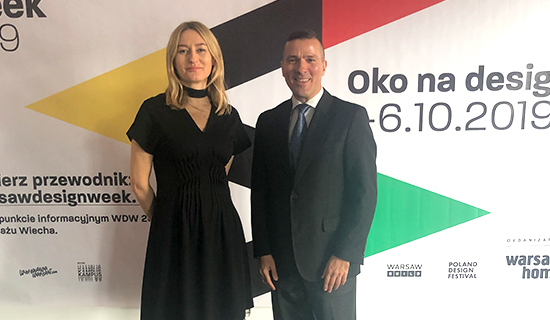 7 October 2019
WARSAW HOME FAIR
Last week we visited WARSAW HOME – International Interior Furnishings Fair organized at PTAK Warsaw Expo. During this event, which presented the product lines of furniture, home appliance, decor and interior finish manufacturing and distributing companies, we had an opportunity to meet interior designers, company owners, distributor and retailer representatives.
Our DynaCook gas ceramic hobs, based on a technology we have been successfully developing since 2005, have been met with great interest, and we are delighted to see them becoming so increasingly popular.
We thank you for these meetings. Thanks to you we look to the future with optimism and we invite you to cooperate with us.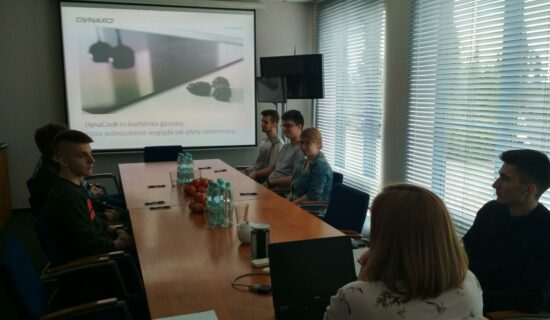 10 April 2019
ENTREPRENEURSHIP DAY
Once again we have had the chance to organize the Entrepreneurship Day for students of the Elementary and High School No. 1 in Wronki.
We have hosted them at our site on March 25th, and during the visit they had a chance to get acquainted with every stage of the production process by working on their own project. It was incredibly creative! 🙂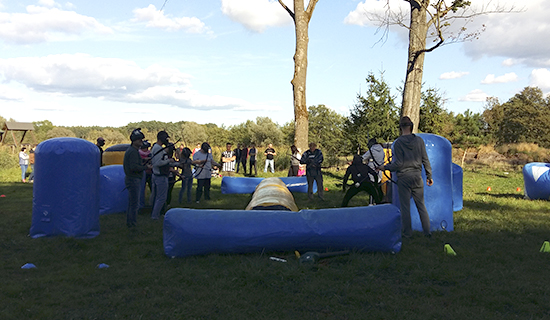 15 October 2018
GOODBYE TO SUMMER
This time our employees took part in a sports-themed corporate event. In a different setting – the beautiful Śródka Palace at the edge of the Puszcza Notecka forest, surrounded by the picturesque "land of a hundred lakes", they spent their time on team games. Everyone had a chance to feel like Robin Hood, showing off their target practice and speed 😉 There was a lot of laughter, music, conversations and tasty food! And since the weather was great on September 20th, the event ended up unforgettable.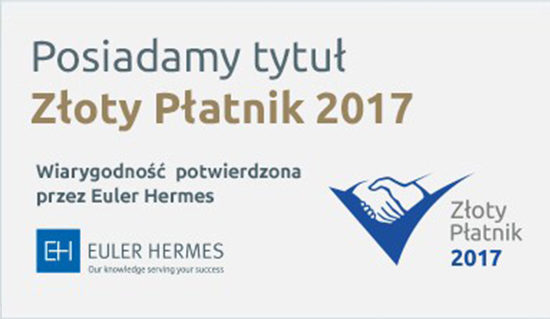 21 June 2018
DYNAXO WITH THE "GOLDEN PAYER 2017" AWARD!
We constantly take care not only of the highest quality of our products and services, but also of our relationships with contractors. Our efforts have been rewarded, for another year in a row, with a "Golden Payer" certificate. This prestigious award for keeping the highest standards of payment timeliness is a testimony to the company's reliability. Thank you for this acknowledgement and we invite you to cooperate with us.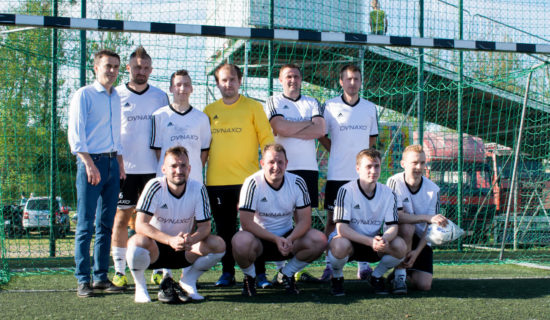 10 June 2018
WE ARE THE CHAMPIONS! ;)
The DYNAXO team has won 1st place in the May Bank Holidays Open Football Tournament organized by the Czarni Wróblewo team. We are the best not just at work! We are all really proud of our sports team 🙂
For more information see the website:
In the picture: the DYNAXO team with the Mayor of Wronki.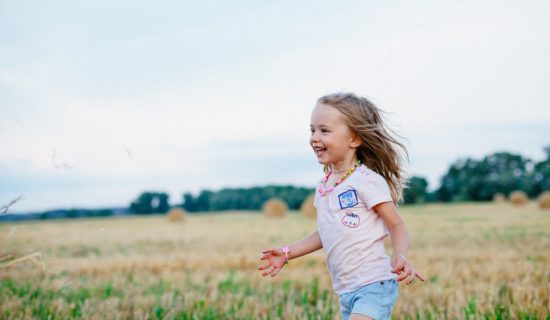 22 May 2018
RUNNING WITH LEŚNA – 4TH EDITION
We cordially invite and encourage you and your families to take part in the next edition of the "Running with Leśna" event. In order to sign up for the run and receive the starter pack please sign up under the following link: www.szkolanalesnej.edu.pl/bieganiezlesna/.
Be quick with your sign-ups, it's really worth it! Great fun and excellent atmosphere are guaranteed!